Pocky Review numero two!

Men's
Pocky
:
Okay. I had to try that. Like the Yorkie bar…
Not for girls. XD
The chocolate is darker, slightly more bitter. Fun little treat. I'd buy more of this.
What really entices me is the shiny, green box!
Like a holofoil Ivysaur card...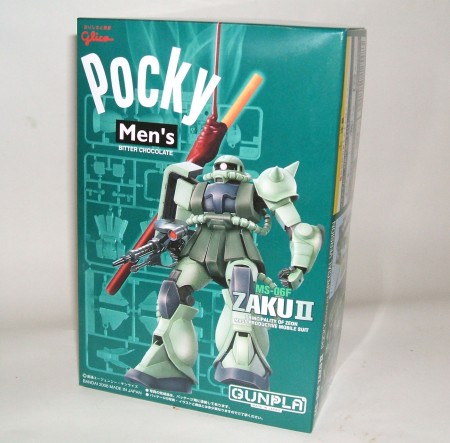 The box at the right features the freaky, one-eyed Zaku II model Gundam. Oooh.